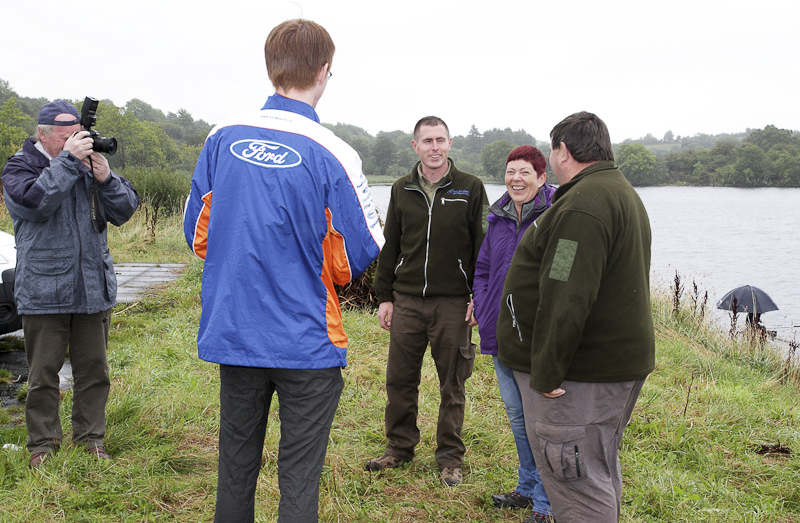 "Lough Scur Rocks section has a reputation for trowing up bream weights, and day four was no exception", so begins the daily newsletter from the organizers about the fourth match. And then let's see it this day 4 with images send me by Steve Lockett.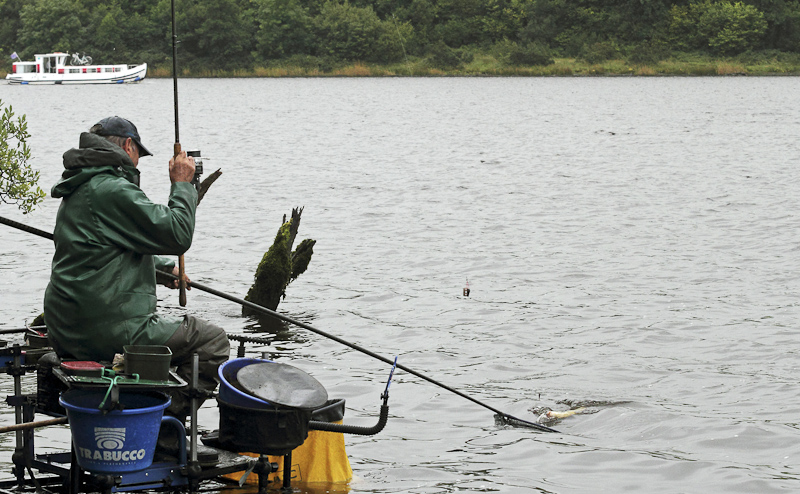 Dickie Carr netting a skimmer. As he has been right to the top of the game, and still comes to Ireland for a month every year. Still keen just short of his 70th birthday and still a force to be reckoned with.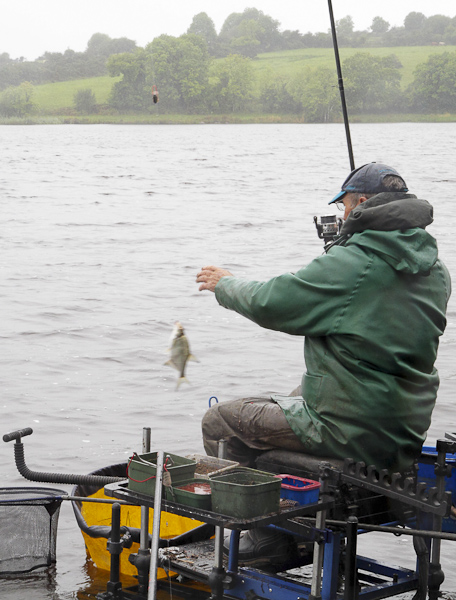 "Poor old boy like me, I can only catch the little ones", seems to think Dickie while swinging a small skimmer. On peg 5 in section 2B, he was beaten by Michael Buchwalder (peg 6) who catched 12.480 kg.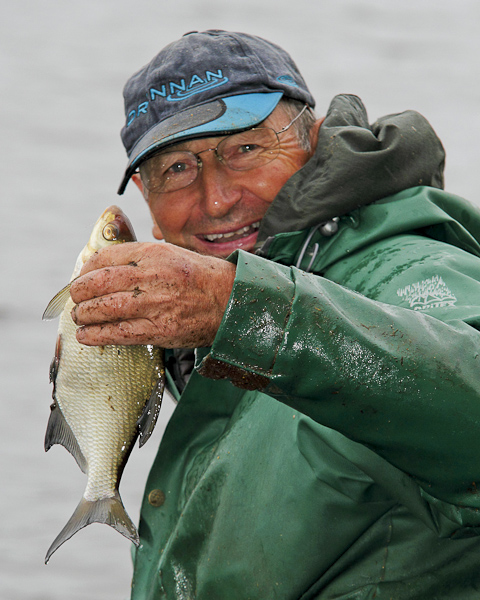 His 11.520 kg net included a couple of better stamp fish, but most were in 6-12 oz range (170-340 grams).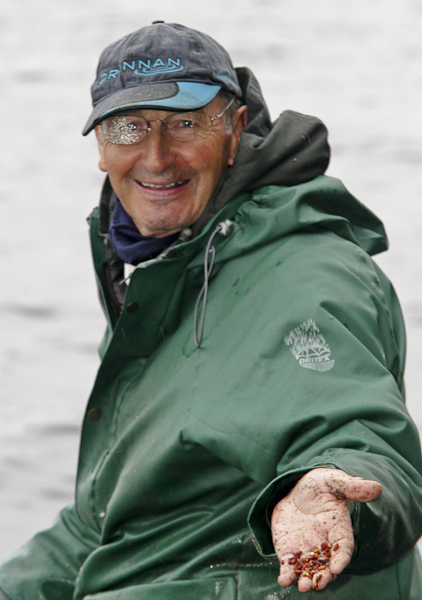 He fished worm on the hook most of the day, but also piched off a couple of caster.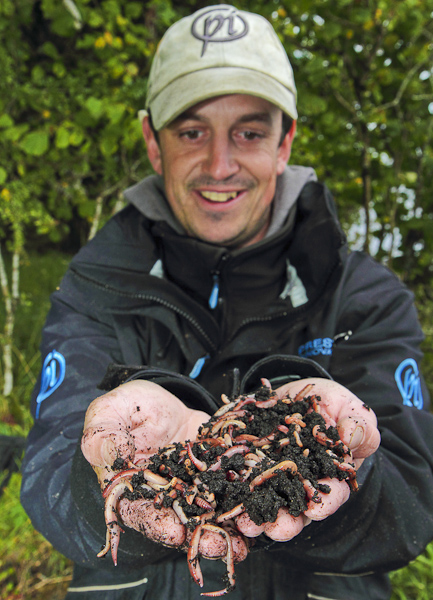 Michael Buchwalder agreed that he had probably fed too match worm today. He said: "I reckon I've fed close to a kilo".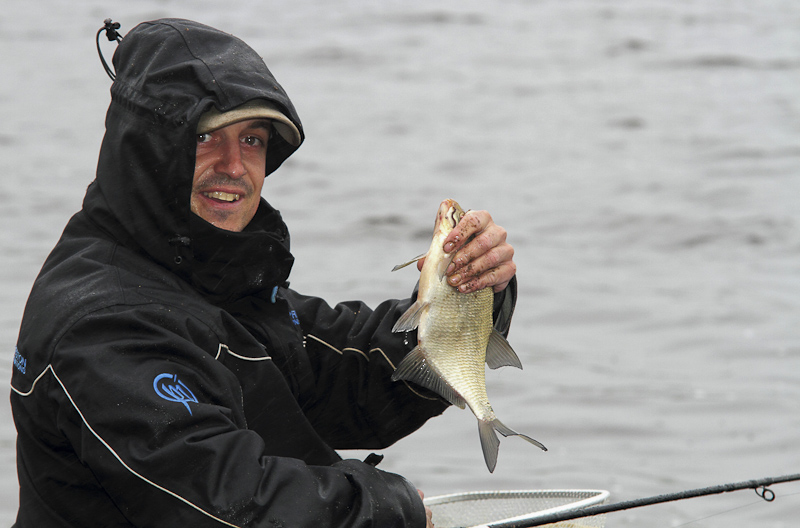 Michael with a skimmer.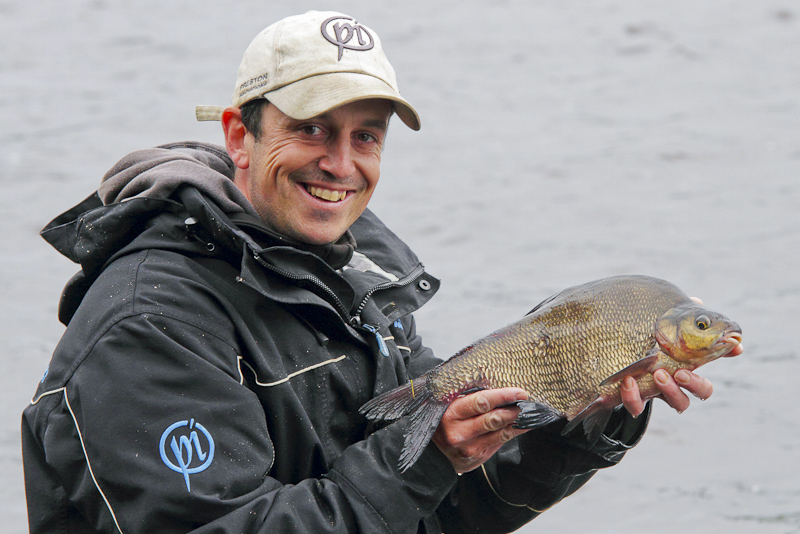 And with a nice bream. For those who don't know, Michael is an angler with a very strong profile over the last couple of years and could be one of the best anglers in the UK over the next few years.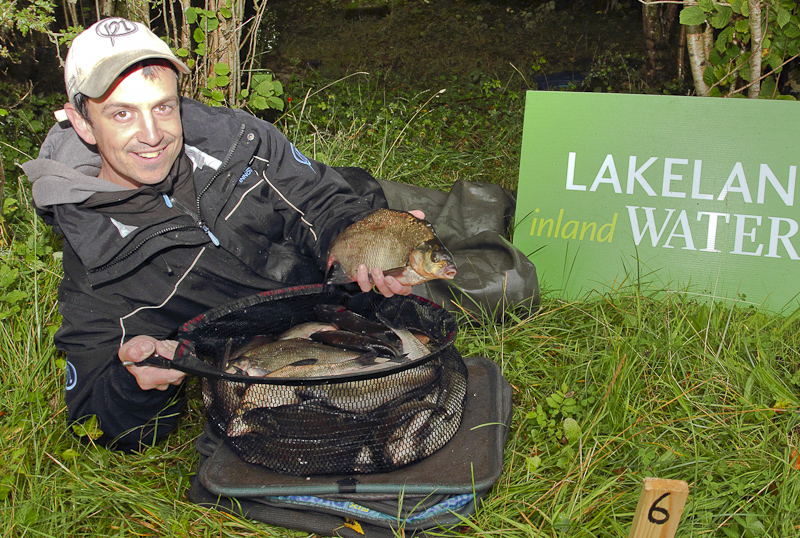 12.480 kg today in section 2B and a total weight of 70.870 kg in four days allow to Michael to be 9th in the Daiwa Cup list.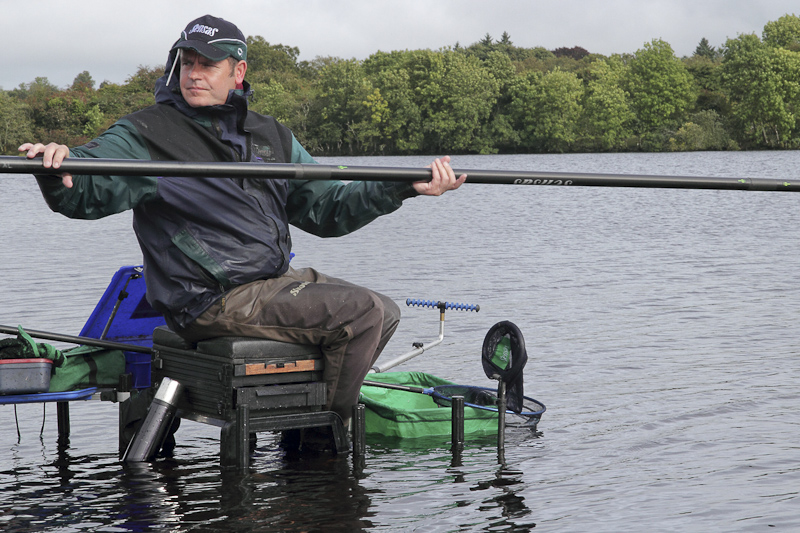 Rod Scott in action with his Sensas pole.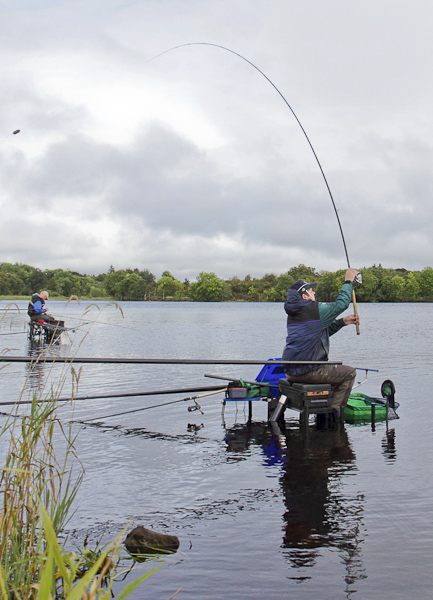 Rod goes now on the feeder. Rod, like Michael, today was in the running to win the Daiwa Cup individual match, given good draws tomorrow on the best section so far. We shall see.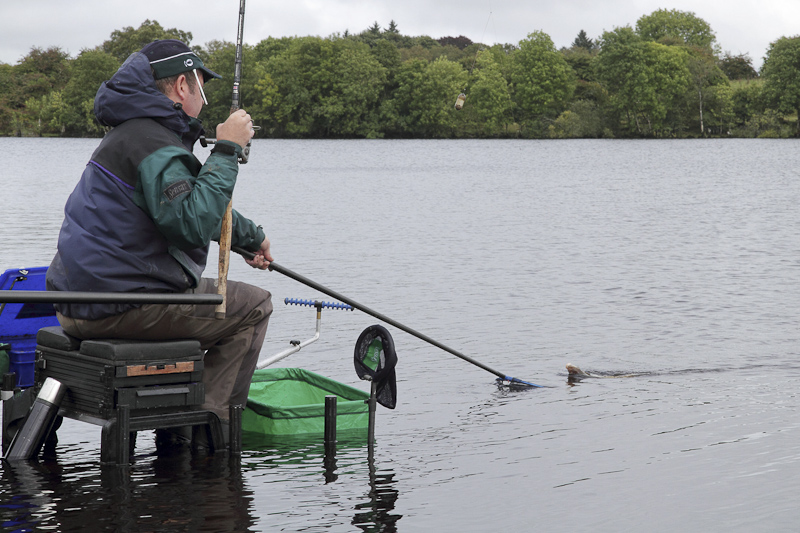 Scott nets a skimmer with his Daiwa Conneissiur Z.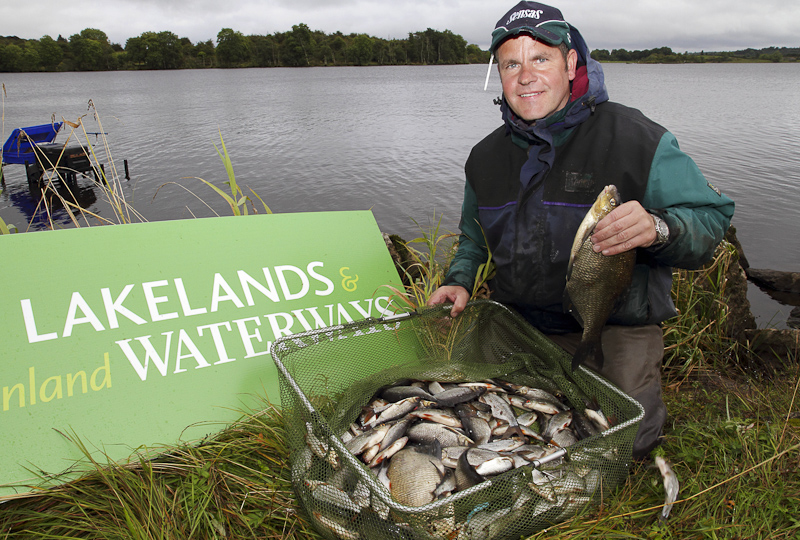 Rod's catch: 9.500 kg in section 2A, peg 7.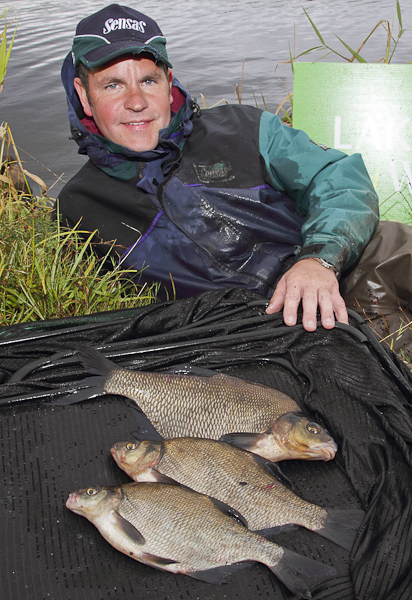 Rod Scott shows his best bream, which today came in the last ten minutes of the match. How crucial could they be? After day four he's placed 8th in Daiwa Cup with a total of 72.130 kg, very far from Steve Ringer daily top angler with 35.240 kg in section 3A) first with 84.040 kg and from Cathal Huges, ranked second with 79.830 kg. Frances McGoldrick, last year's Daiwa Cup winner, is 7th with 74,940 kg. Overall pairs: 1st Dean Barlow & Steve Fleming with 147.090 kg, 2nd Lee Addy & Paul Keeley with 146.840 kg, 3rd Cathal Hughes & Phil Jackson with 137.360. Tomorrow will be Friday: the last competition day…
About the Author