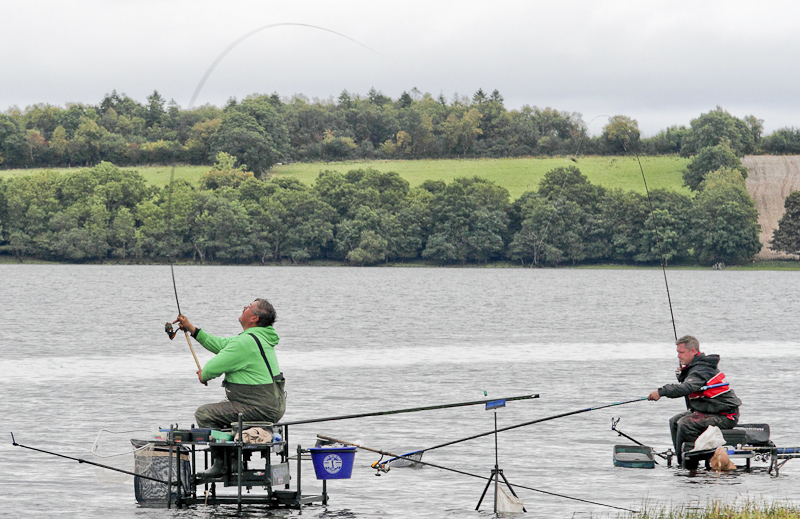 Action on Garadice Lake, 8 km east of Ballinamore, County Leitrim. Let's see what's appened in sections 5A and 5B thanks to Steve Lockett's photos.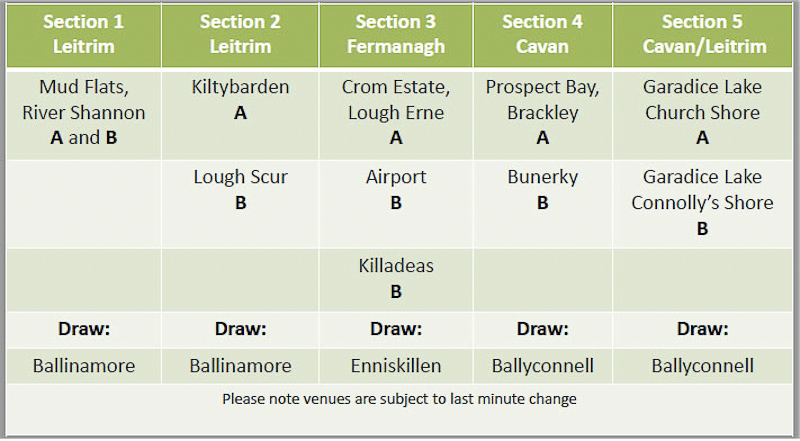 In my introductory article of the event I made an unforgivable mistake: I forgot to deepen the fourth W. Excuse me. Anyway you will find more information on the organizer's official website.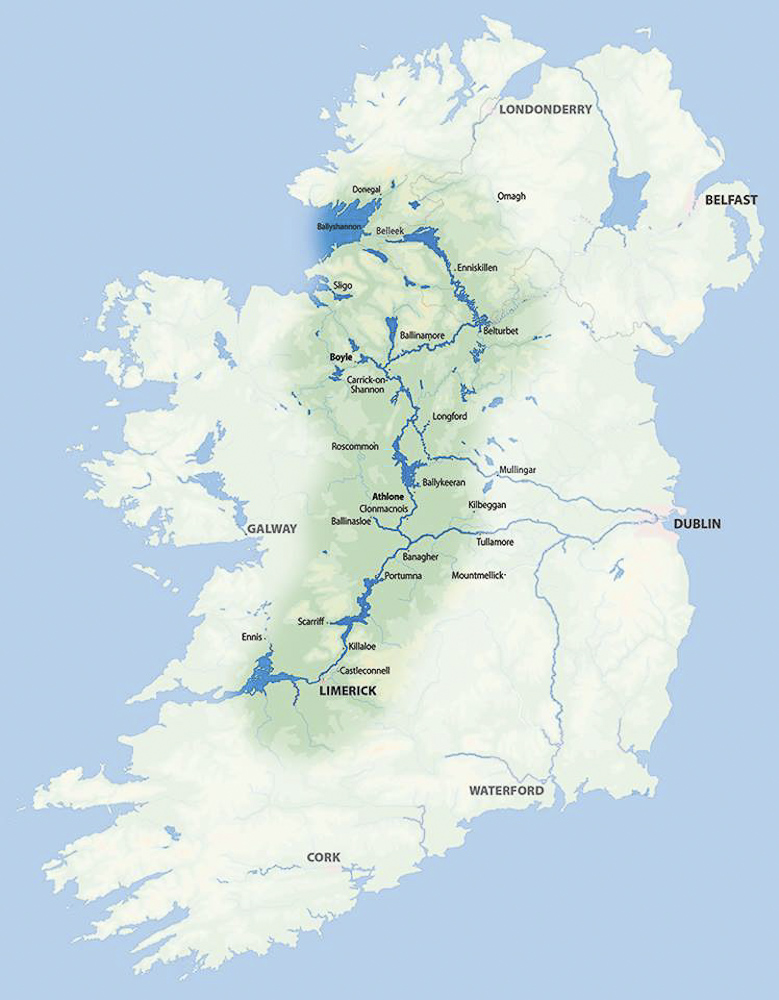 The area where the 64 registered couples will compete. For more details I recommend you consult Google maps.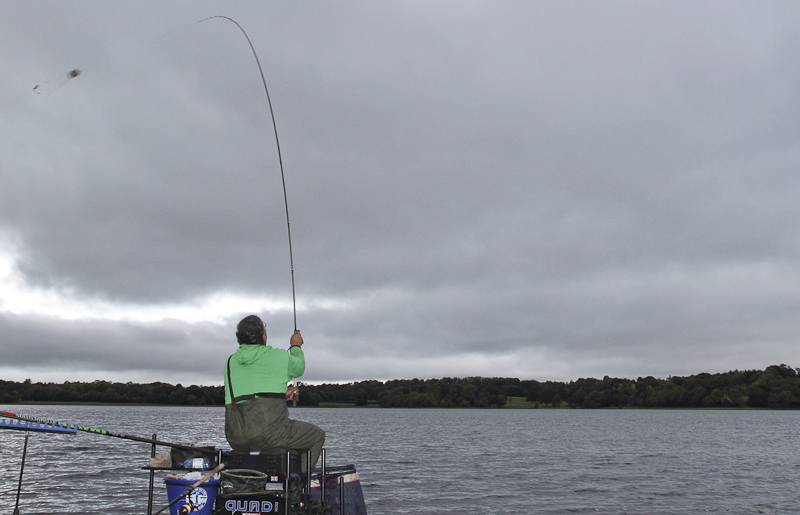 Wayne Swinscoe in action on sector 5B.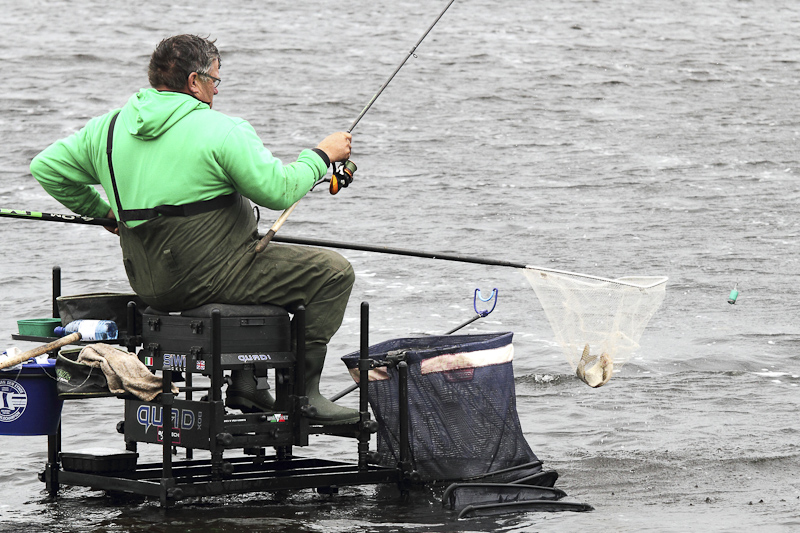 Wayne nets a fish.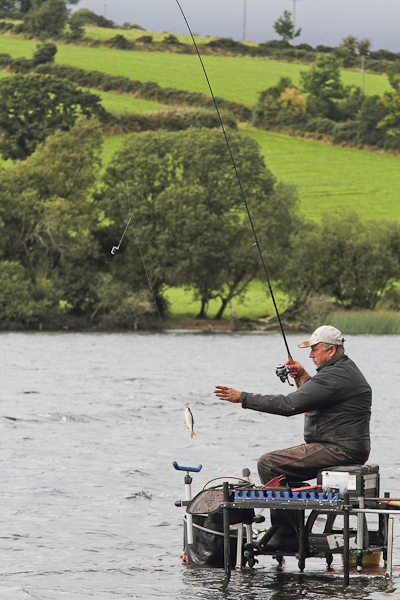 Frances McGoldrick swings a little roach. The weather is getting worse and the sky is getting darker.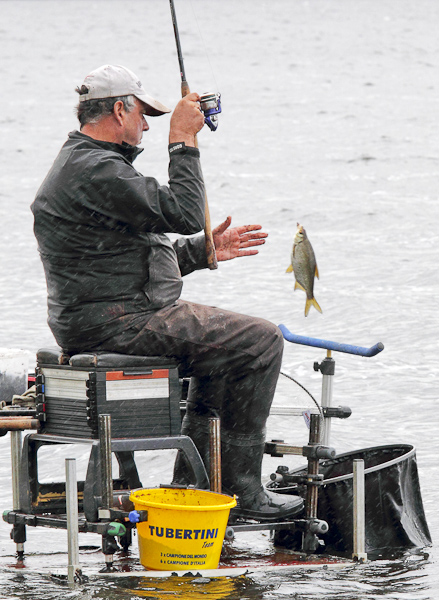 McGoldrick swings a good fish. He will win his section (5A, peg 2) with 24.400 kg. It starts to rain.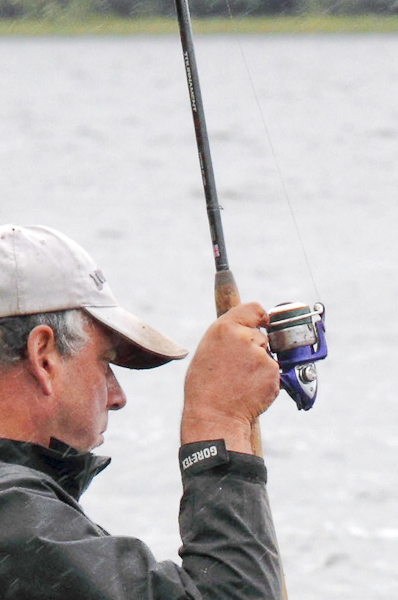 The first thing that Napoleon Bonaparte claimed to know from his generals were the details, and the details of an angler's equipment have their own importance. Frances is using an old Tounament feeder rod, tool top class as would be expected from the winner of a Daiwa Cup.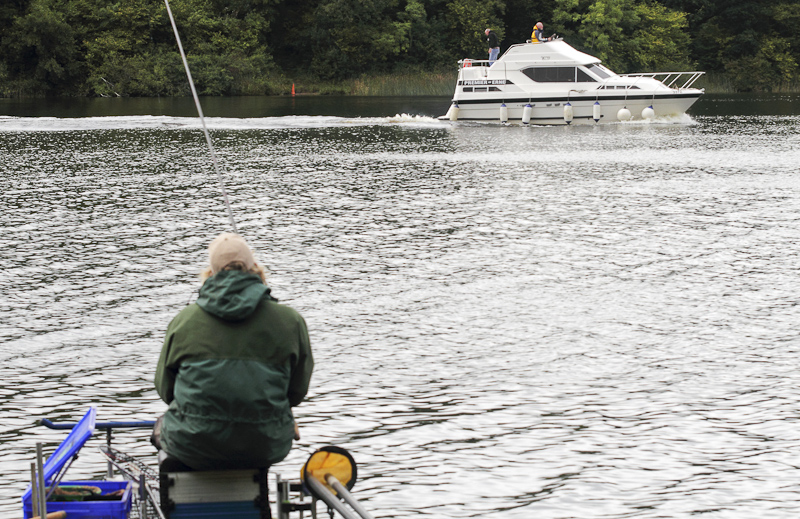 Rory Smith. Peg 8 for him, the harder draw in 5A. He was casting his feeder close to 50 meters for his fish, but not as far as the boats that were passing.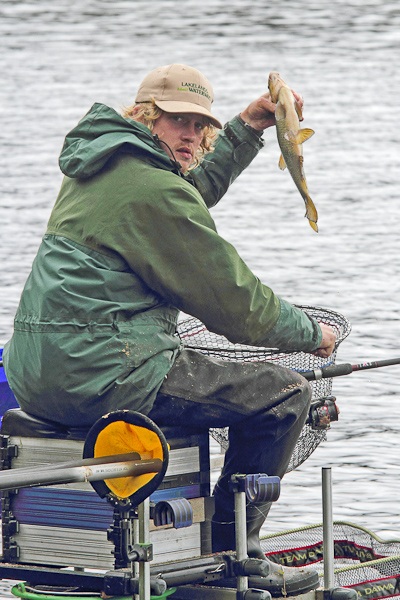 Rory managed to sneak a skimmer that was very nearly a bream for the cameras (13,600 kg for him).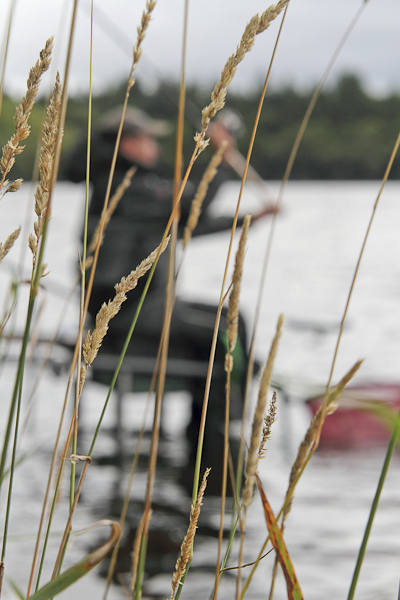 Haughton rushes.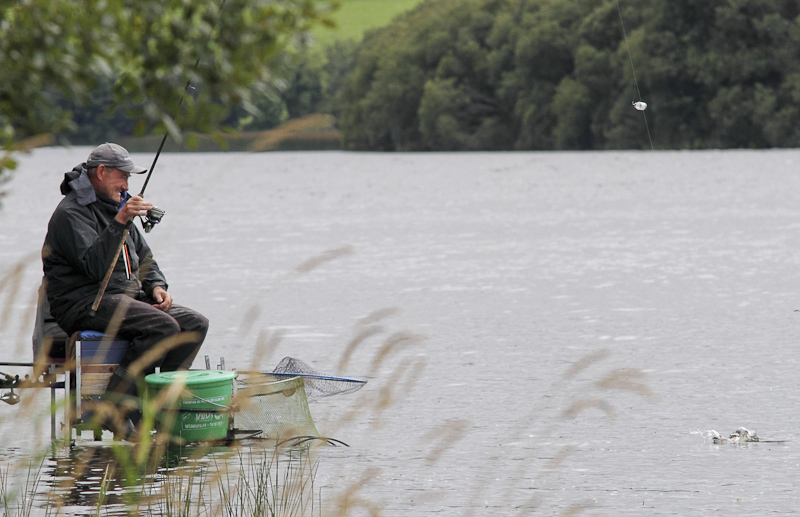 Kevin Rowles (5A peg 9, 19.240 kg) plays a fish.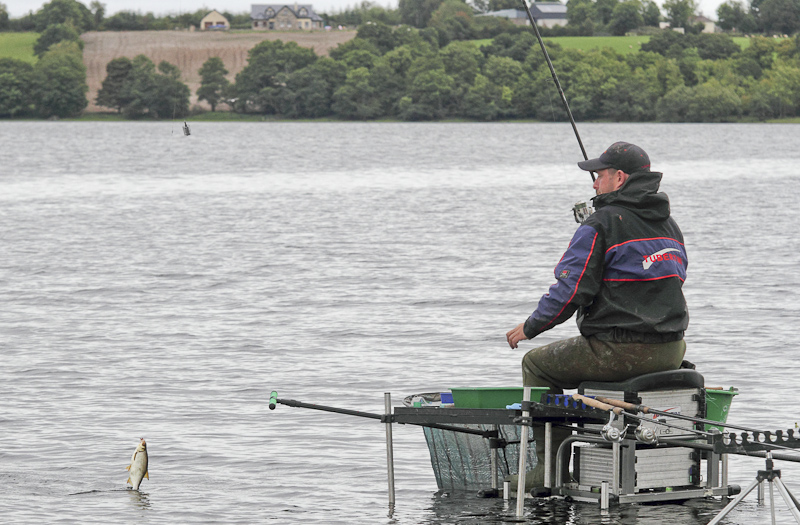 Dominic Allen (5B peg 6, 15.880 kg) swings a good fish, maybe too good to be captured without landing net.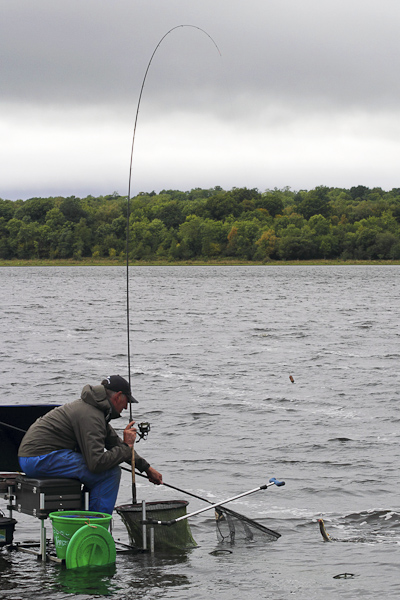 Nigel Franks nets a fish. His feeder rod has a perfect action, too bad that from the photos you cannot understand the model and manufacturer.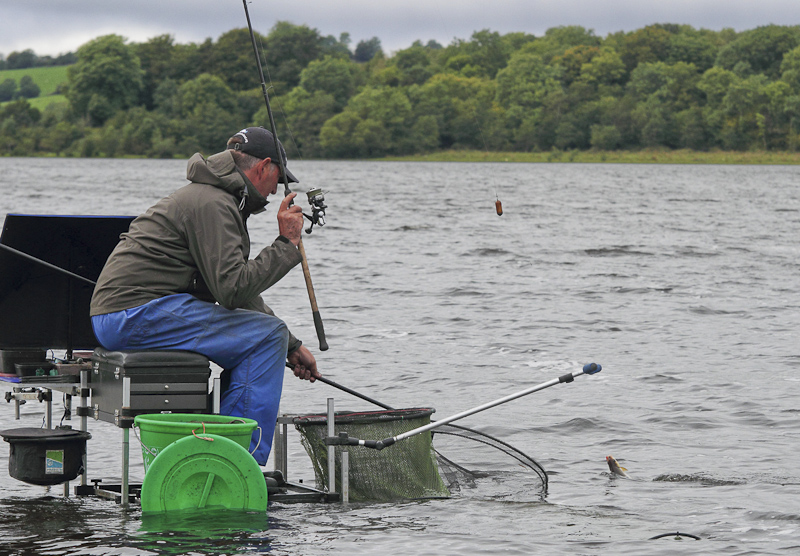 This photo of Nigel is interesting because it allows you to appreciate a detail of his equipment.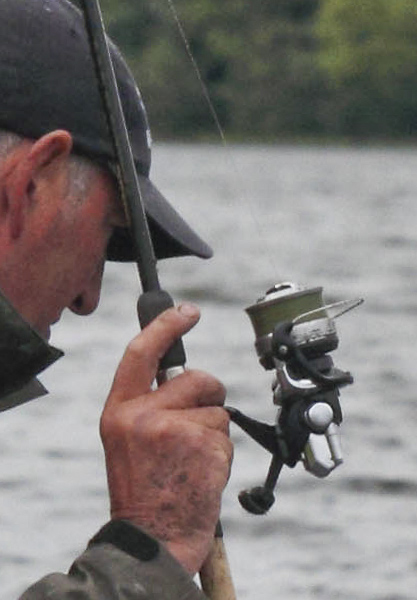 The Shimano Aero Feeder FA, one of the best machines for this fishing style.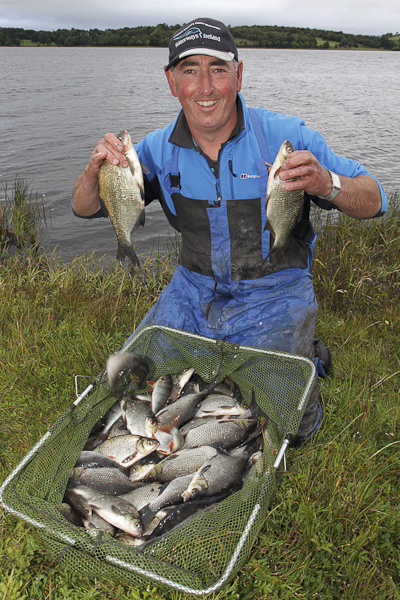 Nigel Franks' catch (5B peg 11, 13.860 kg).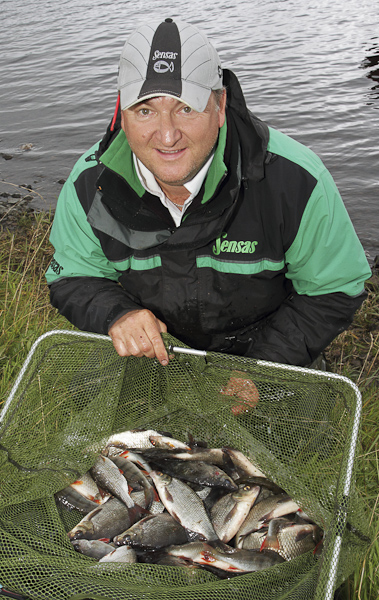 Matt Hall's catch (5B peg 2, 18.590).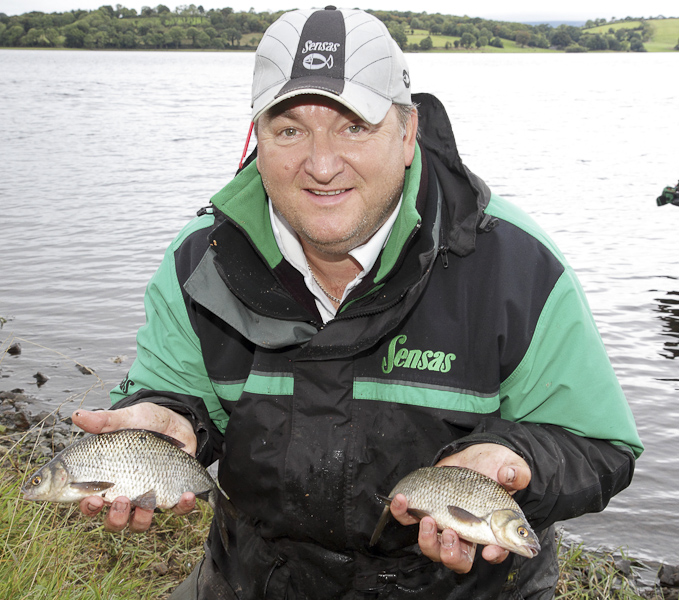 Matt with two hybrids.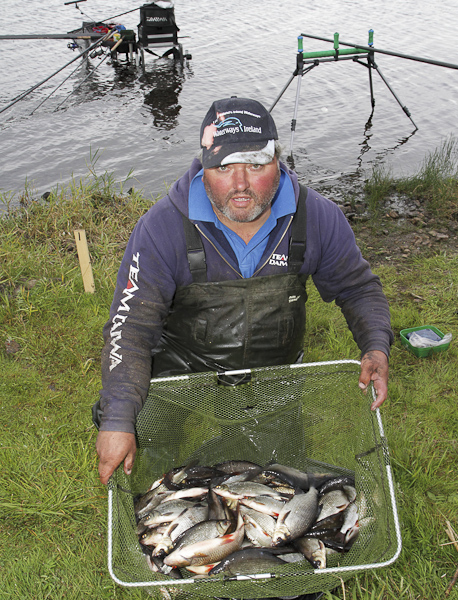 The other half of the pair number 33: Dave Brettle's catch (5B peg 1, 22.920 kg). The end pegs have dominated the section with fish for either peg 1 or 13 turning up late. Today was no exception, with current pairs leader Dave Brettell adding 23 kg to his account.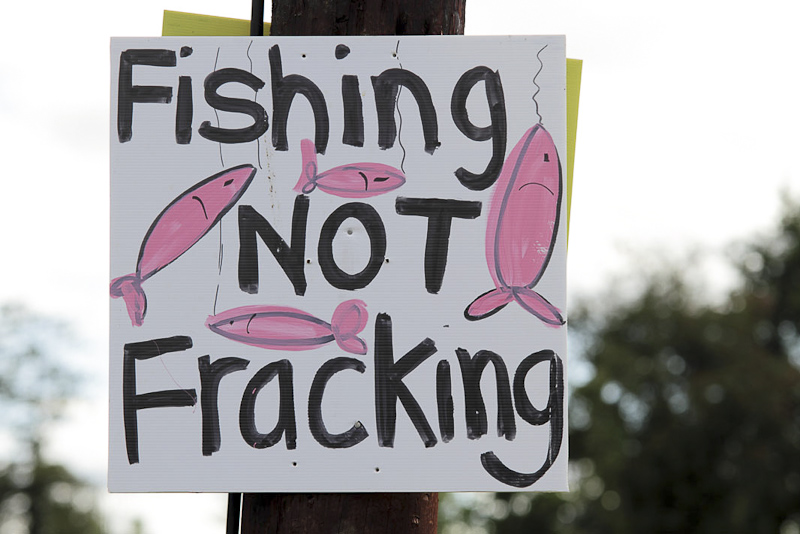 Day 3, overall pairs: 1st Frances McGoldrick & Dave Brettell 115.360, 2nd Lee Addy & Paul Keeley 108.080, 3rd Kevin Rowles & Nigel Franks 105.200 kg, 4th Cathal Hughes & Philip Jackson 104.760. Daiwa Cup overall individual: 1st Frances McGoldrick 63.840, 2nd Cathal Hughes 63.410 kg (Today the Irishman realized an impressive weight of 40.180 kg – section 3A peg 12), 3rd Rod Scott 62.630.
About the Author