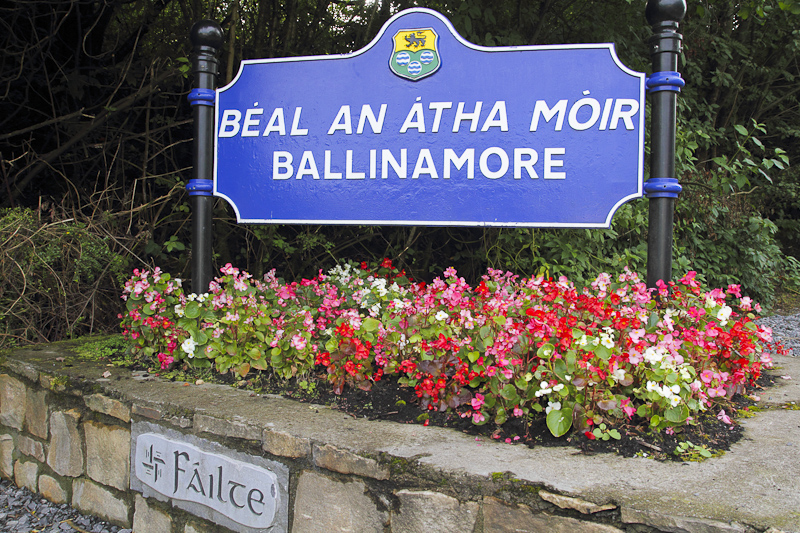 I started getting the photos of Steve Lockett related to the 2013 Lakelands and Inland Waterways World Pairs Angling Championship. What you see in this article are related to the weekend and the first day of competition. Let's see them.
Ho iniziato a ricevere da Steve Lockett le immagini relative al 2013 Lakelands and Inland Waterways World Pairs Angling Championship. Quelle che vedete in questo articolo sono relative al weekend e al primo giorno di gara. Vediamole.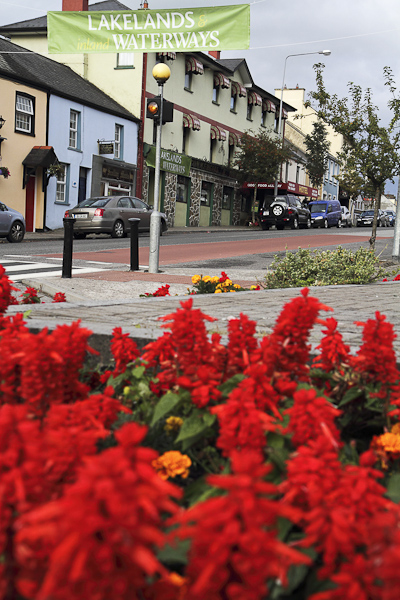 Ballinamore, county Leitrim, Ireland.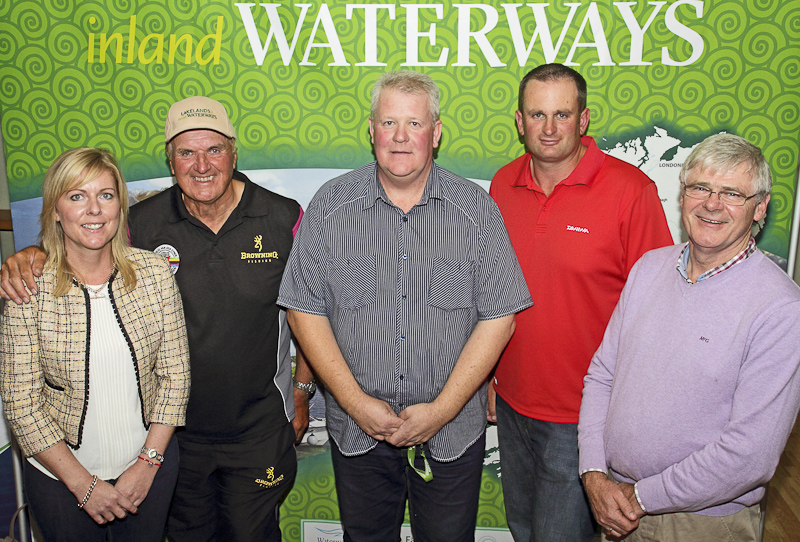 Event sponsors and ambassadors: Norma Herron, Bob Nudd, Kevin Locke (organizer), Steve Ringer and Colm Breheny.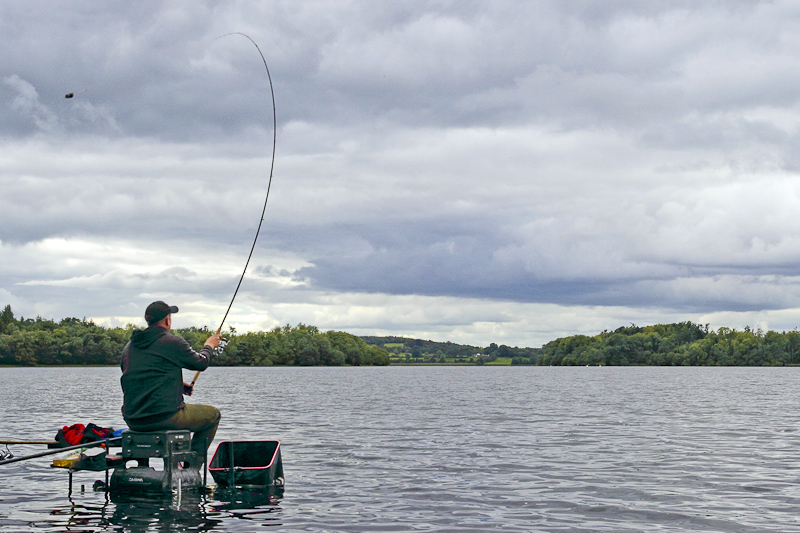 Steve Ringer is casting his feeder on Garadice lake. This and the next four photos were taken Sunday, the last day before the start of the tournament.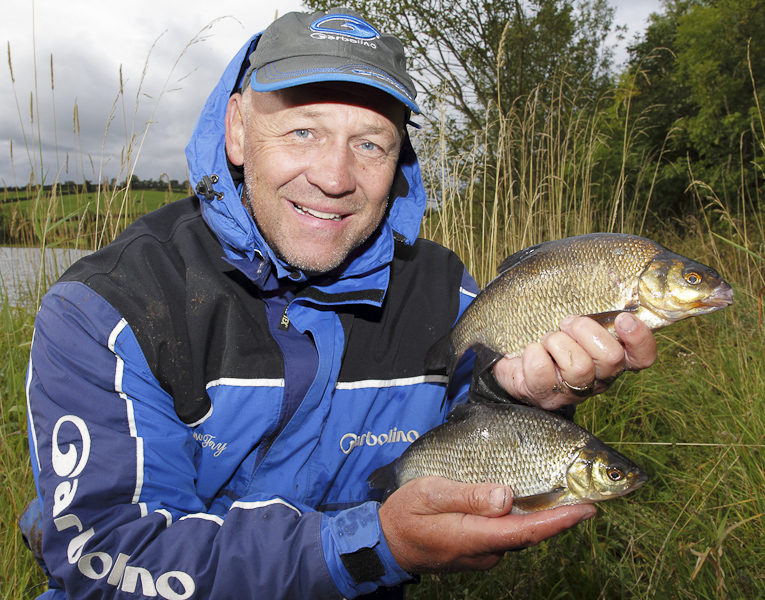 Simon Fry with two hybrids.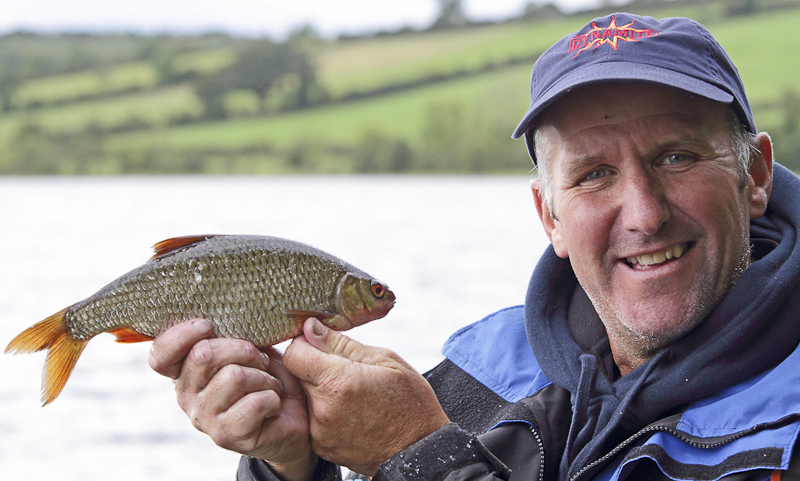 A little roach for Mark Pollard.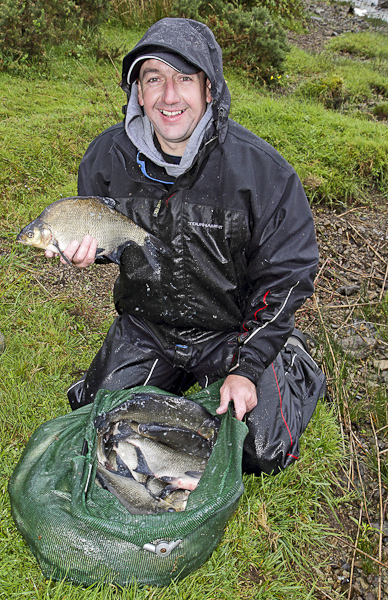 Phil Jackson (last year's winner in pair with Cathal Hughes) with Bunerky net.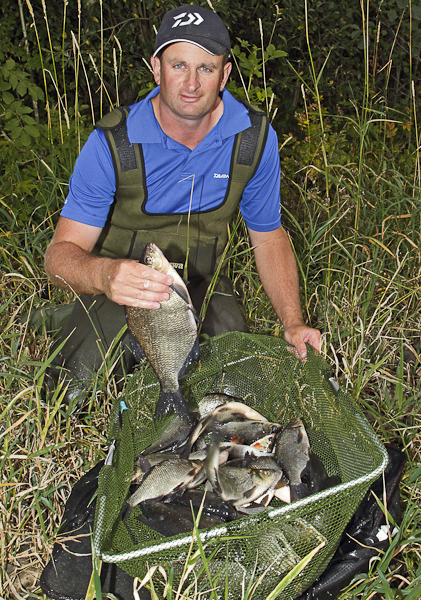 Steve Ringer catch.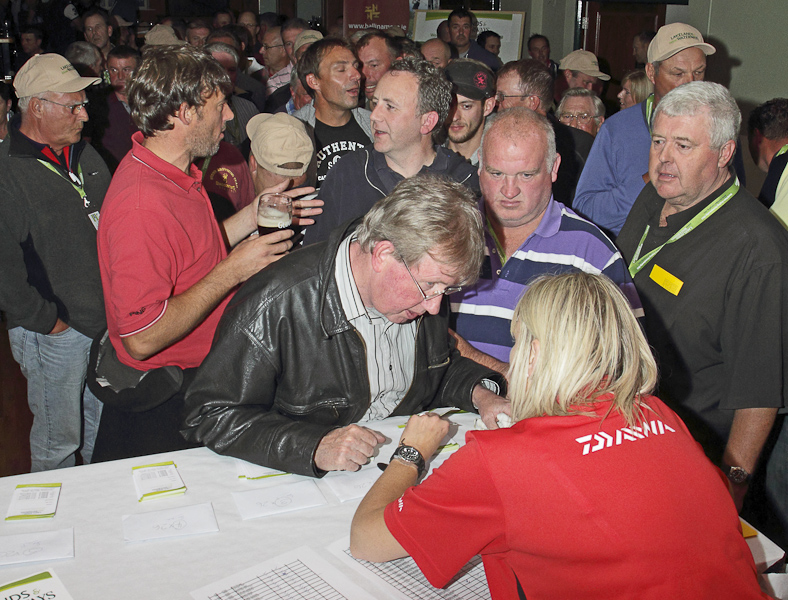 Sunday evening, 8thSeptember: the draw held in the Standing Stone Hotel in Ballinamore with a lot of new faces over than last year's event. From this moment the going gets tough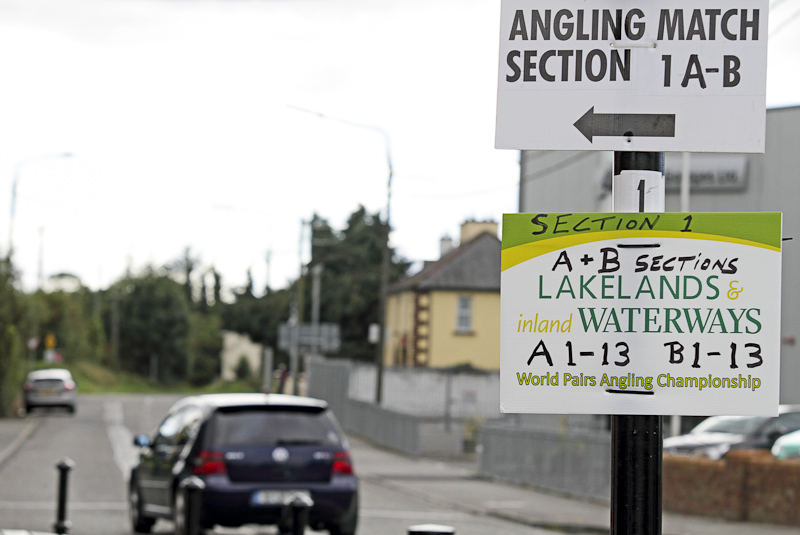 The road signs are very clear: impossible to fail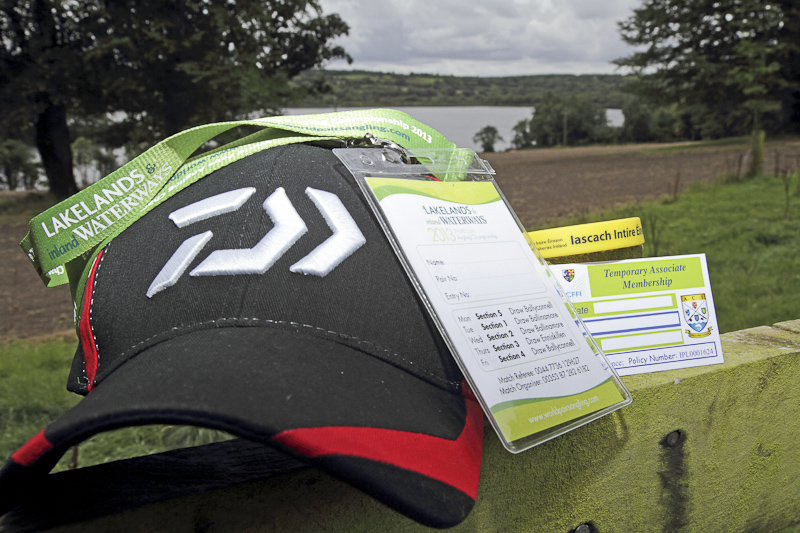 Also serve these for a good communication work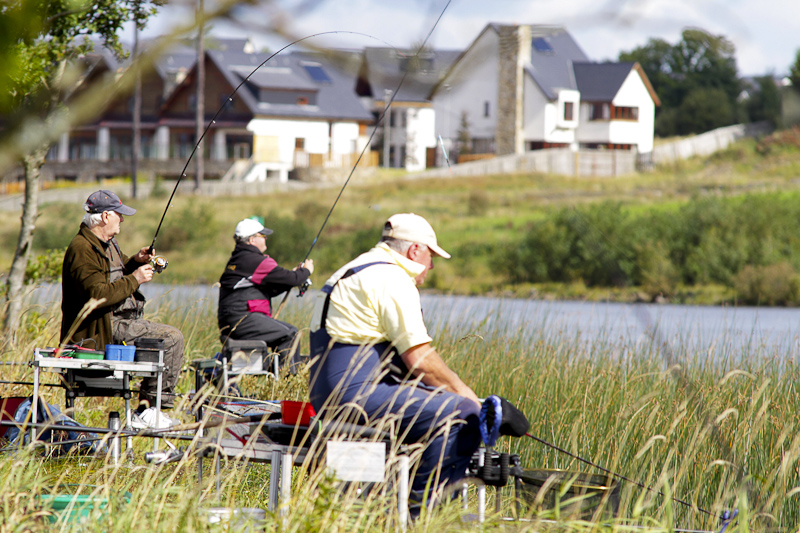 Leitrim. Mud Flats at Carrick-on-Shannon.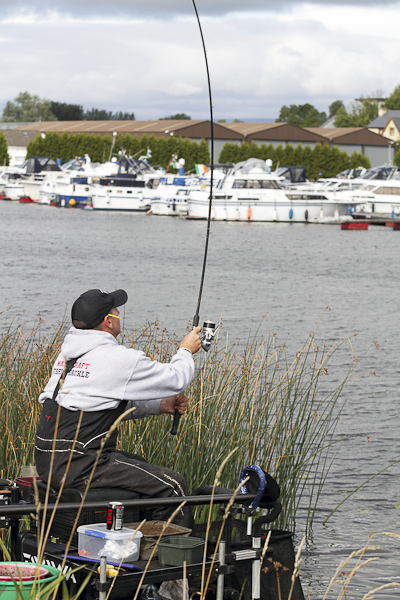 Philip Jackson (winner of the 2012 pairs edition with Cathal Hughes) casts for Shannon skimmers near the marina; he will win his section with 9.400 grams.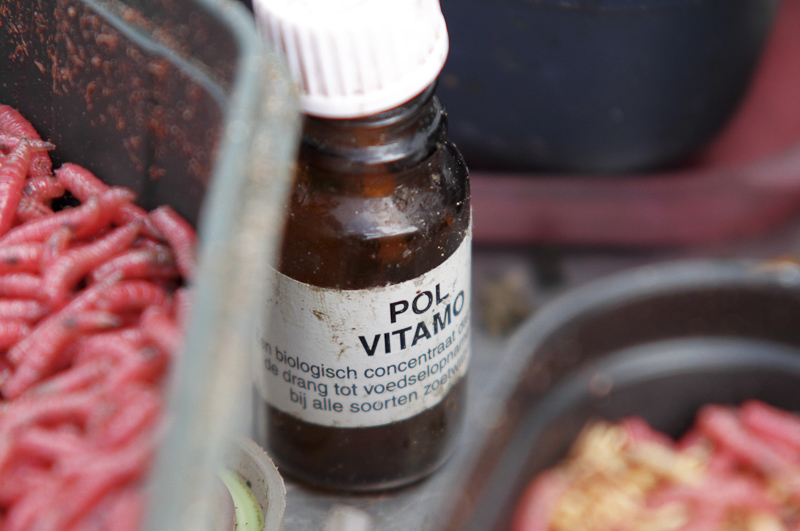 Jacko's maggots: a little secret.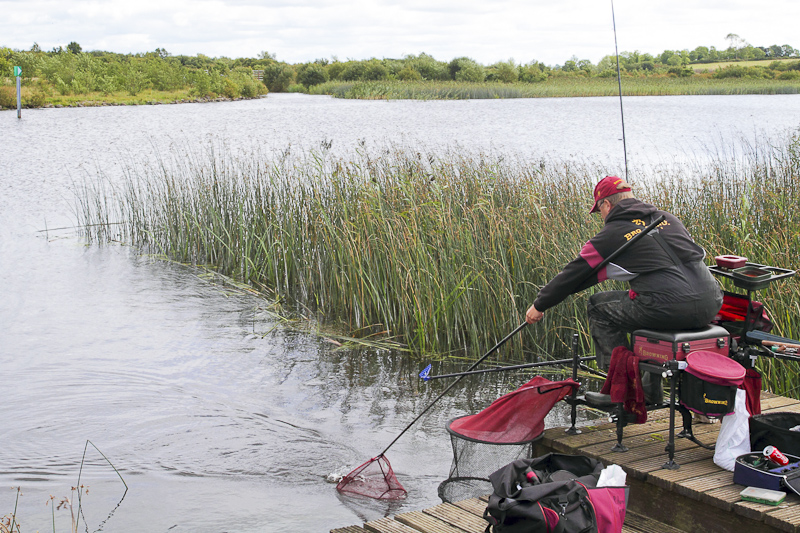 Rudiger Hansen nets a hybrid.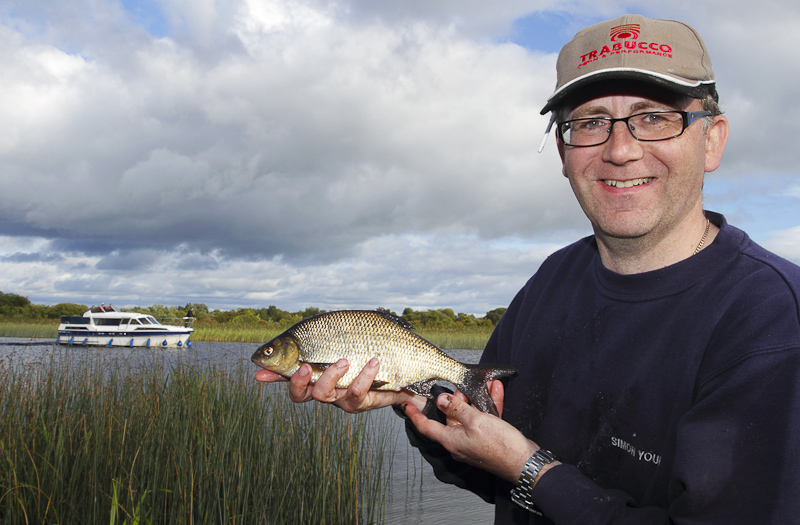 Simon Young of talkangling was end peg on A section. He got Shannon hybrids late on a short feeder line.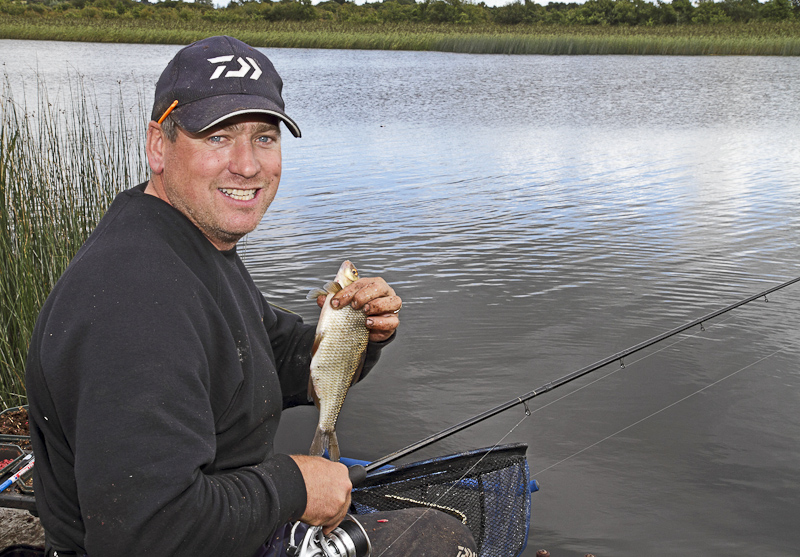 Mr Hughes with a nice hybrid. Well, when I saw this picture for the first time I thought: Alan Scottorne! You have to admit: there is an undeniable similarity.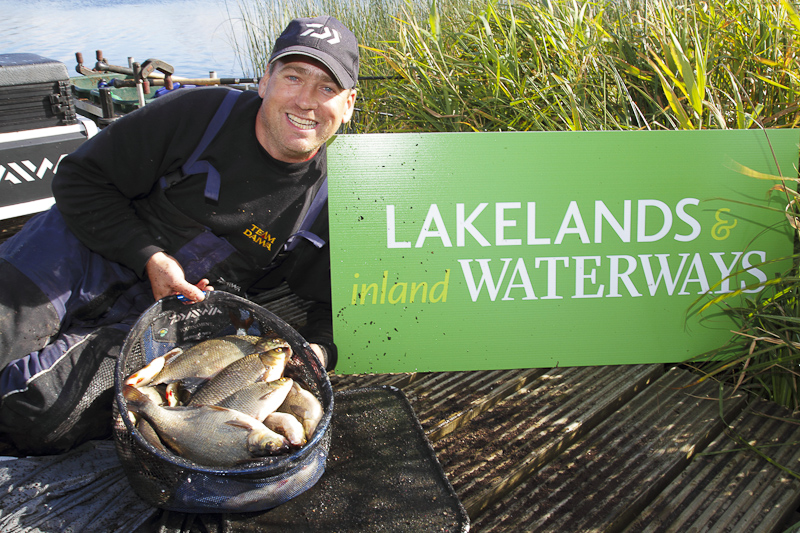 The other half of the 2012 winner pair won his section with a display of perfect feeder fishing (16.300 kg). His strategy: bunches of red maggots on the hook and a very dark groundbait mix with just a few casters and a pinch of chopped worms added.
Cathal shows to Colm Breheney how hold a fish.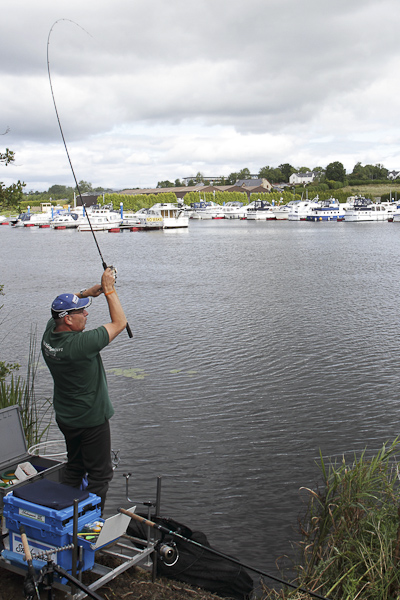 Ron Van De Voort is playing a nice bream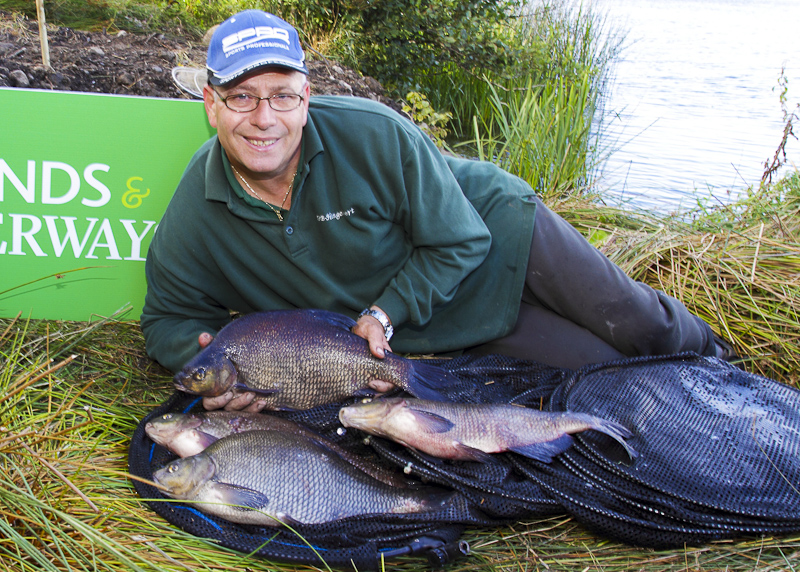 Ron with the classic Shannon breams, dark backed and with a love for worms. "I like to catch them" said the olandese, "so today was very nice for me. My 9 kg net was second in the section, so it was very close to winning but Philip beat me by 500 grams." Ron's favourite venue is Garadice, where he'll be on the last day.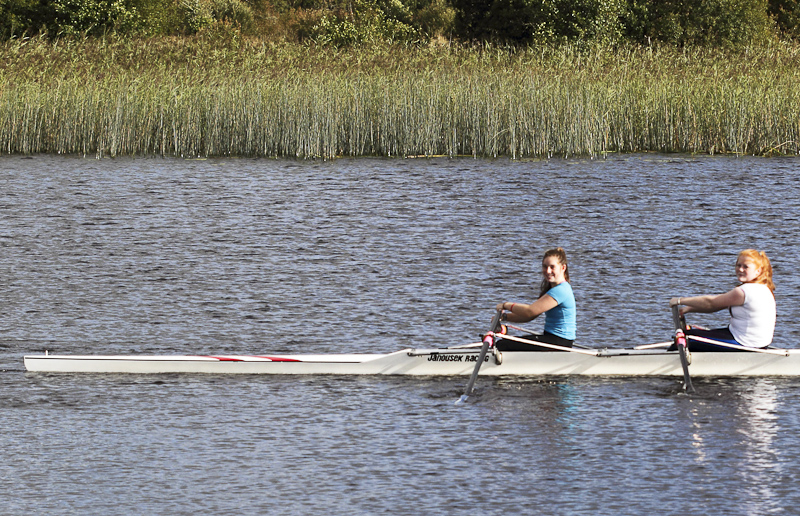 End of day one. 2012 Pairs Champion Cathal Hughes and Philip Jackson, with more than 26 kg in the bag, are not the lead yet. The best pair today: Frances McGoldrick and Dave Brettell with 46.540 kg, and Mr McGoldrick (individual last year's winner) is also the leader of the Daiwa Cup with 30.640 kg.
About the Author