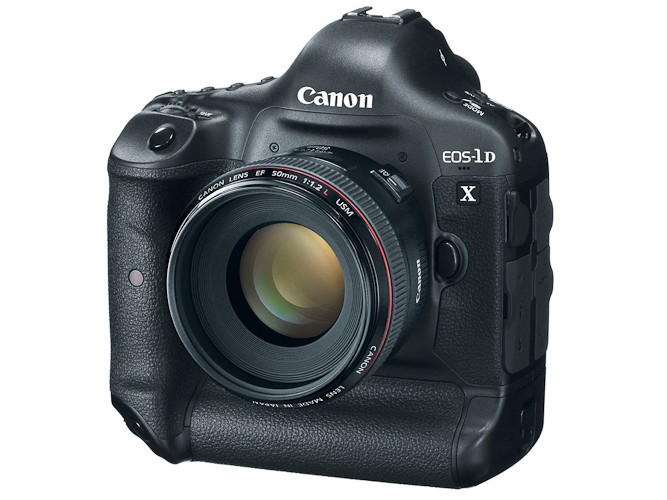 "LAKE SUCCESS, NY, October 18, 2011 – Canon U.S.A., Inc., a leader in digital imaging, is proud to introduce a completely revolutionized EOS-1D series camera, the Canon EOS-1D X Digital SLR camera. As the new leader in Canon's arsenal of professional DSLRs, the EOS-1D X will be a high-speed multimedia juggernaut replacing both the EOS-1Ds Mark III and EOS-1D Mark IV models in Canon's lineup." These words belong to the press release of Canon USA's official website  regarding the launch of a new flagship in professional digital single lens reflex. Why so much emphasys? Why is this announcement so important? Wy is it so different to the previus ones? A reason above all: this new 18 megapixel full frame model replaces two big shots, both the 1Ds Mark III (21 MP full-frame sensor) and 1D Mark IV (16 MP 1.3X cropped sensor) in Canon's lineup. Nothing like this happened since early 2000s, that is, since there has been a double-track in the professional photo field: a high megapixel product which delivers exeptionally high image quality for studio works, and one allowing high-speed performance but with less megapixel destined to sport photography. So, what does it offers ultimately? An unparalleled combination of speed, resolution and quality image.
"LAKE SUCCESS, NY, October 18, 2011 – Canon U.S.A., Inc., a leader in digital imaging, is proud to introduce a completely revolutionized EOS-1D series camera, the Canon EOS-1D X Digital SLR camera. As the new leader in Canon's arsenal of professional DSLRs, the EOS-1D X will be a high-speed multimedia juggernaut replacing both the EOS-1Ds Mark III and EOS-1D Mark IV models in Canon's lineup." Con queste parole inizia il comunicato stampa sul sito ufficiale di Canon USA, avente come oggetto il lancio di una nuova reflex di alta gamma. Ma perché tutta questa enfasi? Perché è così importante questo annuncio? Perché è così diverso dai precedenti? Una ragione su tutte: questo modello va a rimpiazzare in un colpo solo due pezzi da novanta presenti nel listino Canon, ovvero la EOS 1Ds Mark III (dotata di sensore full-frame da 21 mega pixel) e la 1D Mark IV (sensore in formato ridotto da 16 MP). Nulla di simile è mai accaduto dagli inizi degli anni 2000, ovvero da quando esiste un doppio binario nel campo della fotografia professionale: un prodotto destinato al lavoro in studio e dotato di molti megapixel in grado di restituire immagini di grandissima qualità, affiancato da una versione progettata ad hoc per la fotografia sportiva con una risoluzione inferiore ma dalla raffica ineguagliabile.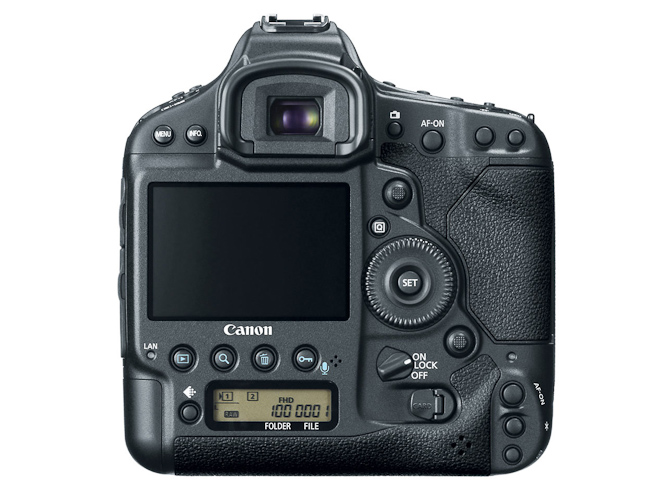 Now, you can object that this new state of the art has "just" a 18 MP sensor, whilst the previous 1Ds is a 21 MP (full-frame both), so it shouldn't be better… things are a little bit complicated. Full-frame sensors have larger pixels than cropped one at the same resolution, just as there are differences in pixels dimension on full-frame sensors having different resolutions. Less pixels on an equal surface area mean that the pixels themselves are bigger, which give the potential to produce lower image noise (the digital equivalent of film grain for analogue cameras) and have a higher dynamic range (that describes the range of tones which a sensor can capture). Further, larger pixels receive a greater flux of photons during a given exposure time and their light signal is much stronger. So unlike what people usually think, a pixels surplus on the sensor surface may not necessary provide more resolution, but could even harm image quality by increasing noise and reducing dynamic range.
Mi potreste obiettare che questo nuovo stato dell'arte ha appena 18 MP mentre la precedente 1Ds ne ha 21 (entrambe con sensori a formato pieno da 36X24 millimetri) e che per questo dovrebbe essere migliore… tuttavia le cose sono un po' più complicate. Il sensore a formato pieno ha pixel più grandi rispetto a una versione dalla superficie minore ma dotato della stessa risoluzione, così come allo stesso modo ci sono importanti differenze nelle dimensioni di pixel su due sensori full-frame aventi diversa risoluzione. Meno pixel a parità di superficie significa pixel dalle dimensioni fisiche più grandi, caratteristica che si traduce in una loro migliore capacità di limitare il rumore elettronico nelle immagini (l'equivalente digitale della grana sulle pellicole) e di produrre una più ampia gamma dinamica (indice che descrive il range di toni che un sensore è in grado di catturare). Inoltre pixel più grandi riescono a intercettare un flusso maggiore di fotoni durante un dato intervallo di tempo, ottenendo un segnale più forte. A differenza di quanto viene fatto credere comunemente, un surplus di pixel sulla superficie di un sensore non equivale necessariamente ad una migliore risoluzione, ma al contrario può rivelarsi deleterio per la qualità dell'immagine a causa del rumore e di una gamma dinamica ridotta.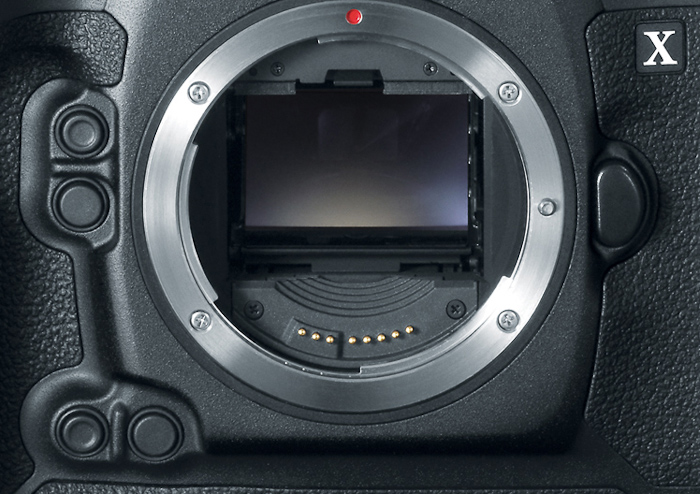 Canon USA also announce the achievement of a new Canon camera-manufacturing milestone with the production of the company's 50-millionth EOS-series single-lens reflex (SLR) camera in September 2011, and yet another milestone at the end of this month producing the 70-millionth EF lens. Production of the EOS reflex camera first began in 1987 at Canon Inc.'s Fukushima Plant (yes, just that Fukushima…). The EOS series, which stands for "Electro Optical System" and also carries the name of the Greek goddess of the dawn, was first introduced in March 1987 as a new generation of AF SLR cameras that incorporate the world's first electronic mount system, achieving complete electronic control not only between the lens and body but throughout the entire camera system. Production of interchangeable EF lenses for Canon EOS-series AF (autofocus) SLR cameras also began in 1987 at the company's Utsunomiya Plant, and has since expanded to a total of four production facilities. You can read the press release here.
Canon USA ha annunciato anche il raggiungimento di una pietra miliare, avvenuta lo scorso mese di settembre, con la produzione della 50 milionesima reflex, oltre il raggiungimento del 70 milionesimo obiettivo che verrà prodotto alla fine di questo mese. La produzione della prima reflex appartenente al sistema EOS avvenne nel 1987 nell'impianto Canon di Fukushima (si, propio quella Fukushima…). Il sistema EOS, acronimo che sta per "Sistema Elettro-Ottico" che riprende anche il nome della dea greca dell'aurora, fu adottato per la prima volta nel marzo 1987 a seguito dell'introduzione di una nuova generazione di fotocamere autofocus incorporanti il primo sistema a controllo elettronico. Anche la produzione dei relativi obiettivi intercambiabili facenti parte dell'allora neonata serie EF (dotati di motore autofocus interno, da innestare sui nuovi corpi reflex Canon EOS) iniziò in quello stesso 1987 nella fabbrica di Utsunomiya, produzione oggi distribuita su quattro impianti.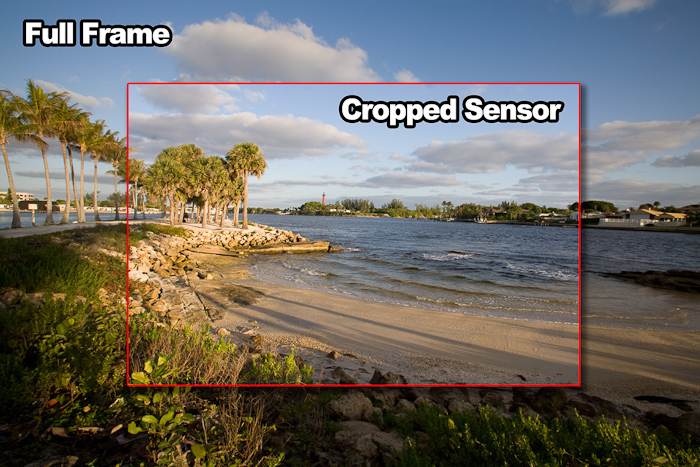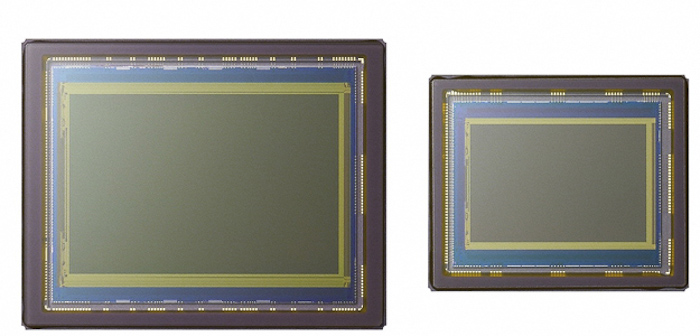 The sensor is the heart of a digital camera, and the EOS-1D X has a great heart. Big and expensive! Here you can find the first and most important difference beetwen a consumer camera (with a cropped sensor) and a Pro one (full-frame): the cost of a digital sensor which rises as its area increases. You can understand this aspect by looking at how manufacturers make their sensors: each one is cut from a wafer, a round silicon sheet which contains hundreds of individual chips. Wafers are expensive because the chance of encountering irreparable defects that would prevent the production of good sensors scales up as the sensor dimensions get bigger, so that in the end you actually get fewer working. In addition to other Pro features, this means that the price of EOS-1D X is out of my reach, at least until I'll stay to work in the Italic peninsula.
Il sensore è il cuore di una fotocamera digitale, e la 1D X ha un grande cuore. Grande e molto caro. Ecco quindi la prima e più importante differenza tra una reflex da supermercato (dotata di sensore più piccolo del full-frame) e una professionale da parecchie migliaia di euro (dotata di sensore full-frame): il costo di un elemento fotosensibile cresce drammaticamente al crescere della sua superficie. Puoi capire questo aspetto considerando il modo mediante il quale i produttori realizzano i loro prodotti: ognuno di essi viene ritagliato da wafer di silicio, sottili lamine contenenti centinaia di singoli chip. I wafer sono costosi di per sé e a causa della possibilità di difetti durante la lavorazione, la percentuale di sensori utilizzabili risulta inferiore al crescere della loro superficie. Sommando questo fattore alle altre caratteristiche elitarie possedute da un prodotto professionale, il risultato è che la nuova EOS-1D X si posiziona dalla portata delle mie tasche, almeno fino a quando non deciderò di cambiare lavoro.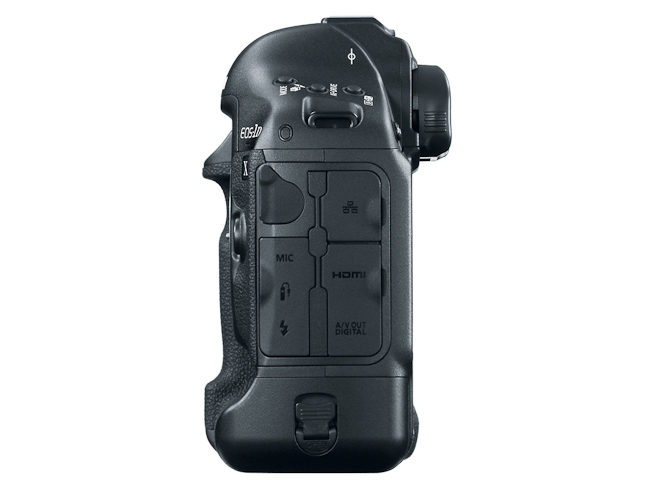 This EOS reflex also features a double DIGIC 5 Imaging Processors plus a dedicated DIGIC 4 for metering and AF control, 14-bit A/D data conversion and capable of shooting an incredible 12 frames-per-second (until 14 fps in JPEG mode, mirror lock and at ISO speeds less than 32000). Canon's EOS digital SLR cameras and accessories have a long-standing legacy of providing high-quality results to professionals in a wide range of markets, including sports, nature, cinematography, wedding and commercial studios. A desired feature for many cinematographers and filmmakers using DSLRs was to enable recording beyond the four gigabyte (GB) file capacity and the EOS-1D X is the answer. The new camera features automatic splitting of movie files when a single file exceeds 4GB. The new file splitting function allows for continuous video recording up to 29 minutes and 59 seconds across multiple 4GB files; no frames are dropped and the multiple files can be seamlessly connected in post production. The picture shows wired connections for fast data trasmission on the left side camera.
Questa reflex EOS presenta anche un doppio processore DIGIC 5 più un DIGIC 4 dedicato esclusivamente al controllo dell'espozione e dell'autofocus, una conversione dati a 14 bit e una capacità di raffica pari a 12 scatti al secondo (che diventano 14 in modalità Jpeg, specchio reflex alzato e a una sensibilità inferiore ai 32000 ISO). Il sistema EOS è in grado di garantire risultati qualitativamente ineccepibili ai professionisti operanti su più settori, come quello sportivo, naturalistico, cinematografico, matrimoniale e la fotografia di studio. Una caratteristica desiderata da molti direttori della fotografia e video operatori è la capacità di poter registrare filmati oltre i 4 gigabyte di un singolo file: la EOS-1D X rappresenta la risposta. Essa permette di dividere un file quando esso supera i 4 giga, permettendo così di continuare la registrazione video ininterrotta per un tempo di 29 minuti e 59 secondi suddividendola su più file; nessun fotogramma viene smarrito e i file potranno venire riassemblati senza soluzione di continuità in fase di post produzione. L'immagine mostra le connessioni sul lato sinistro della fotocamera.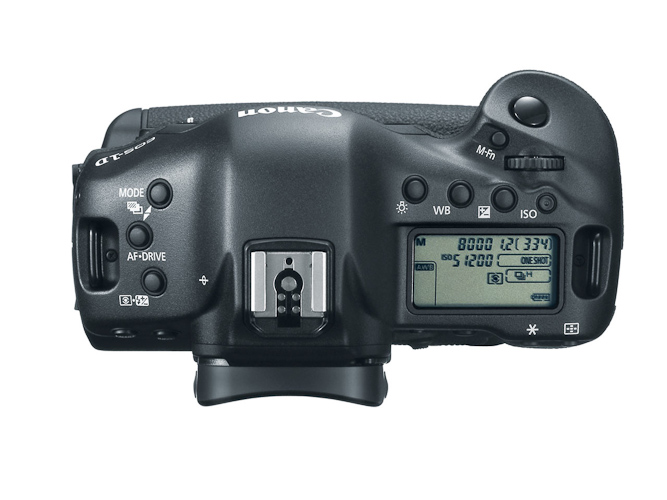 The new EOS-1D X is scheduled for March 2012 and will be sold at an estimate retail price of $ 6,800 (body only configuration). You can read a first overview here.
La commercializzazione della nuova EOS è fissata per il mese di marzo 2012 ad un prezzo stimato di listino pari a 6800 dollari solo corpo.
About the Author